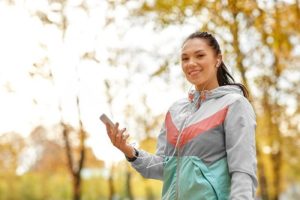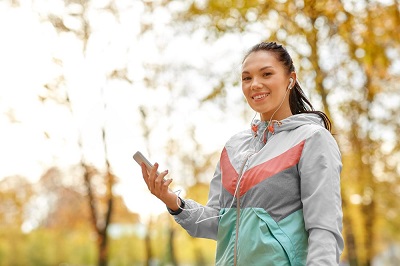 The summer 2022 fitness trend has hit TikTok and it's all about the hot girl walk. It might not sound like much, but it actually has the potential to encourage physical fitness while supporting mental health at the same time.
The Hot Girl Walk is Boosting an Already Popular Trend
Walking as a fitness trend is definitely nothing new. In fact, it has reached a real height in popularity through 2020 and 2021 due to the shut down of many gyms and fitness studios because of the pandemic.  Many of us developed a healthy habit of heading out for a daily walk instead, since it was one of a much smaller number of exercise opportunities available. By the end of last year, Americans were walking more miles per person than had been the case since 2002.
As restrictions have lifted, walking routines appear to have remained high.  The habit has been built and many people are realizing what a pleasant part of the day it can be. In fact, according to the CDC, it's still the most popular exercise in the country.
And, like everything else, TikTok has not missed out on this trend. In fact, it's giving this exercise a boost.  The Hot Girl Walk is only the latest among many.
What is the Hot Girl Walk?
The hot girl walk is a TikTok trend that has taken off explosively.  Though it does promise to support your fitness, it isn't what many people assume it is based on its name. It's not just about physical fitness. It's also about supporting mental wellness.
When you first heard of the hot girl walk, you probably assumed that it's some sort of gait meant to make a person look hot. It's also not meant to just support weight loss like a social media version of FASTCUT. Nope.  Not at all. It's all about making you feel hot.

The term was first coined by TikTok user Mia @exactlyliketheothergirls last year.  In her video, she explains that the hot girl walk, at its core, is a four-mile outdoor walk done every day while listening to a motivational playlist or inspirational podcast. That said, it's more than that. It's about being physically active outside while taking yourself on a mental journey at the same time.
While taking a hot girl walk, there are specific things participants are meant to think about the entire time. These include:
Your goals
What you're grateful for
How hot you are.
The purpose is to not only build a habit of regular physical fitness that gets you outside in fresh air.  It also encourages the habit of building positive thinking patterns.  It is intended to help break away from the inclination to always think about worries, problems, to-do lists and other issues. Instead, it promotes mindfulness, positivity, self love and gratitude.