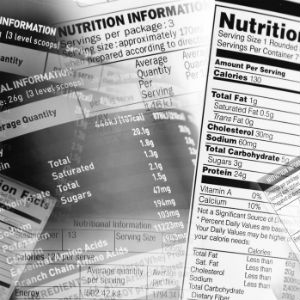 We hear about nutrition all the time. It's on TV and websites, in ads, in articles, and tips and hacks are shared among friends and family every day. But what is a healthy diet? What is it really?
What is a Healthy Diet Made of?
Since everybody seems to have a different opinion, we can find ourselves with hundreds of tips and yet still asking ourselves "what is a healthy diet?" It sounds as though it should have an obvious answer but at the same time, there are a lot of different opinions out there. Which one do we trust? How do we know if we're eating properly and what changes should we be making.
The reason the question of what is a healthy diet is as challenging as all this, is that every person has their own unique nutritional needs. We all have different body compositions, health goals, weight, hormonal balances and other factors that need to be taken into account.
Questions to Ask Yourself About What a Healthy Diet is For You
There are lots of different kinds of questions you'll need to ask yourself to help to define what a healthy diet is for your unique medical and nutritional needs.  These are only some of the types of issues you will want to consider. Keep in mind that talking to your doctor is always a great option.
Do you need to lose weight?
Alternately, are you focused on maintaining your current weight?
Do you need to boost your calcium levels for osteoporosis prevention?
Should you reduce inflammation to prevent disease, heart issues and pain?
What are your iron levels like?
Do you get enough fiber every day?
Does your food intake need the support of the best diet pills 2021 has available?
Should you be counting calories? Balancing macros? Cutting carbs?
The answers to these questions give you only the tip of the iceberg into understanding your nutritional requirements.
Your Nutritional Requirements
As you get started, you can start to make improvements by looking at official government guidelines such as those published by the USDA. Looking at the basic food groups can actually provide you with a spectrum of critical basics when it comes to improving the way you eat and the results you will see in your health.
Look at the basic food groups and think about how your current eating habits reflect them. Consider how many fruits, vegetables, whole grains, lean proteins and dairy (or alternative) you're receiving. Does your average meal plate look anything like the USDA's MyPlate recommendations? If so, fruits and veggies make up half your total plate, whereas whole grains and lean proteins make up the other half, and a glass of milk (or non-dairy source of calcium) on the side.
Don't Forget Your Doctor
As was mentioned earlier, to further your understanding of eating healthy foods, speak with your doctor, a nutritionist or a dietitian. These experts can help you to further personalize the MyPlate concept to better meet your unique needs. In this way, it will fit your mental and physical health goals and medical concerns.
Give yourself a basic understanding at the beginning, so you don't risk overwhelming yourself with information. You can always grow your knowledge from there!