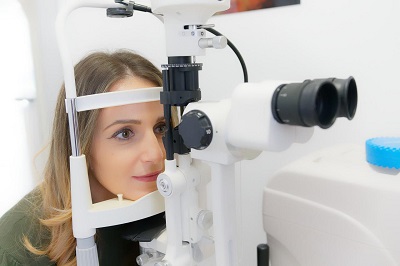 Vision supplement ingredients vary widely from one product to another, so how do you know which ones will support your eye health, and which ones won't do you much good? It's an important question. Many optometrists recommend taking these products to help ensure you are nourishing these sensitive and irreplaceable parts of your body, and the key to seeing the world around you.
Vision Supplement Ingredients Are Not All the Same
Searching online for vision supplement ingredients can take you along a rather confusing journey unless you know what you're looking for.  So, to help you to better find your way, we've created a list of some of the best substances to look for in the product you choose, as well as some additional simple tips that can complement your efforts to nourish your eyes and protect your eyesight.
The following vision supplement ingredients all have quality research to back their use in promoting eye health.  Once you choose the product you plan to take, don't hesitate to discuss it with your optometrist or ophthalmologist. This will help you to feel confident that you have found the best supplements for eye health and that you can continue to take them daily over years to give your eyes what they need to function at their best.
Look for These on the Label
Lutein and Zeaxanthin – Though this combination is highly important, you'll likely find it near the bottom of the vision supplement ingredients list because it is needed in only tiny amounts to be beneficial. They promote macular health and longevity and protect your eyes against exposure to certain light wavelengths that can be damaging over time.
Vitamin A – This is an antioxidant that is critical to combatting oxidative stress on the eyes caused by free radicals which may contribute to the most common causes of blindness in the United States, such as age-related macular degeneration.
Vitamin E – An antioxidant (as you can tell, this type of nutrient is quite beneficial as vision supplement ingredients) that supports eye health on its own but that also works beneficially in combination with vitamin A. Ideally, look for products that combine these two vitamins. Research also shows that it combines well with vitamin C, so a product containing all three may be particularly beneficial.
Vitamin C – Another antioxidant, this nutrient helps to combat free radical-caused oxidative stress all over the body but is particularly helpful in the tissues and structures of the eye.
Zinc – This is a mineral that has been associated with providing nourishment to the macula portion of the retina, while protecting it against degeneration. It also plays a role in the absorption of vitamin A, making it helpful when those substances are combined.
Selenium – Research into this selenium is relatively recent when it comes to ocular health, but it is increasingly becoming a top favorite among vision supplement ingredients for the nourishment it provides the eyes.