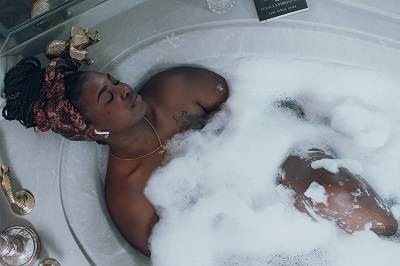 Do you have a self-care routine in place? If not, do you even know where you'd start if you wanted to create one? This is one of those habits that seems obvious, that isn't challenging, but that can still seem quite daunting at the beginning.
Creating a Self-Care Routine that Works for You
For most of us, it's not the self-care routine itself that seems difficult. There are lots of things that we can do that are good for ourselves if we take a moment to give ourselves that important gift. The issue is usually in committing the time and sticking to it.
When we look at our lives – our families, our jobs, and everything in between – it can definitely feel as though our obligations and responsibilities have absorbed every moment of our waking days. This can make it feel as though there just isn't enough time to fit a self-care routine into our lives without sacrificing something that we feel is critically important.
The thing is, taking care of yourself is also critically important. Fortunately, it doesn't have to take much time at all. No matter what your life looks like right now, you have a moment. It's just a matter of knowing how to find it and how to use it.
Why is This So Important?
According to the American Psychological Association (APA), the vast majority of Americans are badly stressed out. This only worsened over the last few years.  The APA's research also found that almost half of Americans feel that their behavior was negatively effected by the last few years.  This has led to signs of extreme stress such as increased tension, unexpected mood swings and emotional outbursts, among others.
Stress at this level also places us at an increased risk of anxiety – which affects about 40 million adult Americans according to Anxiety and Depression Association of America data – and of depression – which affects more than 6 million adult Americans per year according to the National Institute of Mental Health.
How to Build Your Own Self-Care Routine (5 Easy Steps)
Use the following steps to make sure you make a priority of your self-care routine and create one that suits you, your preferences and your lifestyle.
1 – Remember that Your Self Care Routine is Your Own
When it comes to taking care of yourself and making a habit of it, your style and your rules are your own. There's nothing wrong with getting tips and inspiration from others, but when it all comes down to it, it's what works for you.  Your habits might be daily, only on weekends, once a season, or even once a year. The key is to make sure that it's enough for you and that it's working.
For many people, daily habits aren't sustainable and yearly ones just aren't enough. Pay attention to how you're doing and find your own personal balance.
2 – Be Realistic
The fact is that you do have other obligations and responsibilities in your life. They likely aren't going to go away, so as you create your self-care routine, it's important to keep them in mind. It's easy to become very ambitious and make yourself all kinds of promises, but the key isn't necessarily to go big. Instead, it's to find habits that are helpful and sustainable over time. If you won't stick to it, it likely won't do much for you. Feel free to start small, making sure it's achievable for you, and build from there if you can.
3 – Make a List of Activities for Your Self-Care Routine
Just because you're creating a habit, it doesn't mean that you necessarily need to do the exact same things every time. If the same activities work for you every time, go for it. That said, feel free to shake things up.
Create a list of activities to suit your self-care routine. This can include anything from meditating to doing yoga, from going for a walk outside to writing in a gratitude journal. It could even just include taking some time to read a book or take a bubble bath.  Write all these ideas down and when it comes time to do something for yourself, pick one.
4 – Take Time Away from Your Screens
One important step to consider as you create your self-care routine and as you practice it is to remember that this is time just for you. Take time away from your computer, tablet and phone while you relax. Place your devices on silent so your smartwatch or fitness tracker doesn't vibrate if someone tries to contact you.
Your life can manage without you for fifteen minutes or a half hour. Let yourself have the time so you can be mindful and in the moment and truly benefit from what you're doing for yourself.
5 – Make a Commitment
Make a commitment to stick to your self-care routine once you've created it.  After all, it won't work unless you actually do it. Make it as much of a priority as your other responsibilities and obligations.
Final Thoughts
Even if you have very limited free time, even a couple of minutes can make a surprising difference.  For instance, take a five minute walk on your lunch break, or do a short meditation before bed. Even just taking a couple of minutes to sit still and focus on your breathing while you're at your desk can help to shake off some stress and reset your calm.