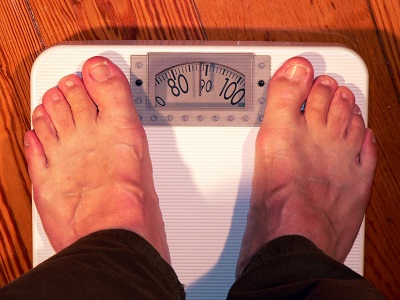 New research is revealing that most weight gain in American adults happens to us when we're in our twenties.  The study followed the long-term trends of over 13,800 adults in the United States.  What they found was that between the ages of 20 and 30 years old, the average person puts on about 17 pounds.
The Most Weight Gain Happens to Adults Between 20 and 30 Years Old
The results of the study were published in a paper in the Journal of Obesity. They also found that the most weight gain was experienced by women, who gained about twice as much as men during that decade of their lives. The average woman gained about 12 pounds within that decade, said the paper.
The study's lead author, Larry Tucker, PhD, a Brigham Young University professor of exercises sciences cautioned that the obesity epidemic in the United States isn't showing any signs of slowing down.  He added that the results of the study are important as they provide some direction as to where there is a major issue with the most weight gain within the US adult population.  He called the trend during those ten years a "serious problem." He also added that obesity is now surpassing smoking as the most serious cause of preventable premature death and disease in the country.
Nearly 1 in 5 Deaths in the US Are Linked to Being Overweight or Having Obesity
The medical industry is pointing to the trend toward the most weight gain as a rising health crisis in the United States as well as in many other parts of the world.  In this country alone, it is estimated that 18.2 percent – almost 1 in 5 – deaths are linked with overweight and obesity.
In the span of time between 1999-2000 through to 2017-2018, the prevalence of obesity in the US spiked from 30.5 percent to 42.4 percent.
Obesity is caused by a spectrum of different factors as opposed to any single issue.  It includes everything from eating habits to physical activity or inactivity, but also factors such as genetics and medications, among many others.
By knowing that the most weight gain is typically happening within a certain span of time in an adult's life, it indicates that interventions and prevention are needed in advance of that age.  This suggests that efforts to promote nutrition and fitness habits – among others – ahead of a person's twenties will be necessary to help people to alter the factors that are within their control for obesity prevention.