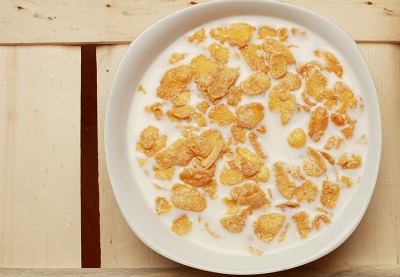 A new report has recently been published, showing that dieters are starting to move away from the low-calorie products that had once been the top choice for those who were trying to lose weight. They find them "dissatisfying" and are simply no longer interested in choosing these items that don't seem to work for them.
Low-Calorie Marketing is Losing its Appeal
Many different companies and brands, including Diet Coke, Special K, and Lean Cuisine, have been seeing a striking drop in their sales as a result of this new trend. There have been a large number of reasons that this has happened.  They include everything from:
Not enjoying the taste as much as higher calorie counterparts
Not trusting artificial sweeteners
Not wanting to replace reduced fat with sugar in the ingredients of low-calorie products
Seeking a whole food approach with fewer highly processed foods
Feeling unsatisfied by products marketed as being lighter on the caloric load
A better understanding that calories are only one of many factors to take into account for weight control.
These are only a few of the reasons consumers have been drifting away from products marketed in this way.
Consumers Aren't Satisfied
It is believed that eating foods that are slightly higher in proteins or fats will help to lower the chances of binge eating later in the day, even if those foods are slightly higher in calories than their low-calorie counterparts.
Diet products based on lower calories have caused many people to feel as though they are perpetually dieting. Though they buy those products and consume them, they feel ever unsatisfied and end up making poor eating choices overall, as a result. Now, these same people are looking to the new approach to dieting and are finding that the results are a great deal more satisfying.
Low-fat and low-calorie yogurt, for example, is runny and isn't all that filling. However, other styles of yogurt such as Balkan and Greek have higher protein and fat content. Despite the fact that they are higher in calories, they are also more filling and help to reduce the inclination to have to eat a great deal more later on when hunger pangs rapidly return.
The Numbers Speak
Lean Cuisine, from Nestle, saw a 27 percent decline in sales over the last four years, while Special K cereal has seen a 7 percent fall over the last two years. This, according to the IRI market research firm. Similarly, reports from the Beverage Digest industry tracker showed that both Diet Coke and Diet Pepsi's sale volumes fell in 2013, by an estimated 7 percent. Those were notably sharper drops than were experienced by their counterparts with the regular amount of calories.
The fad of pre-packaged snacks that contain 100 calories has also dropped to nearly nothing. Many companies have slashed back their offerings, while others have stopped that style of packaging altogether or have kept up that snack size, but without the calorie declaration on the front. This is the response to the consumer inclination to look for healthy snacks that will help them to feel fuller than an arbitrary number of calories.
Naturally Low-Calorie Foods Remain Popular
Foods that are naturally low in calories remain popular, particularly among those who are nutritionally or weight conscious. Vegetables and fruits are being viewed as a higher priority for eating nutritious, filling foods that are high in fiber.  That said, they are not viewed in this way because of their lower calorie content. This is only a side benefit of eating them.
The attitude consumers have developed isn't against all foods that are below a certain minimum calorie level. Instead, it is packaged foods that have been marketed in that way that have lost much of their allure.