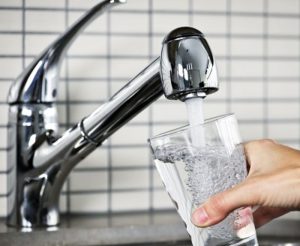 Advantages to kickstart your weight loss can make all the difference in helping you to get the most out of each passing day. After all, trying to reduce that number on the bathroom scale isn't fun. It takes some work to change certain habits in your life.  Once your new habits are in place, things can get much easier. That said, until those routines are in place, a bit of a jumpstart can be more than welcome. Read on to find out which ones will be helpful to you!
Kickstart Your Weight Loss with These Small Changes
You might feel inclined to turn your entire diet, physical activity, or lifestyle on its head for a fresh start that will give you better results.  For some people, that works. For most of us, though, that's a short-term approach that will fizzle out when all is said and done.  Humans aren't good with lifestyle overhauls. We're better with smaller changes that can be made gradually.  The same can be said when you want to kickstart your weight loss.
Instead of upending your entire lifestyle and trying to find your way through an overwhelming number of new ways to make it through each day, you might find it easier to take a more moderate approach and kickstart your weight loss with the following much more manageable changes.
Use These Tips to Kickstart Your Weight Loss
Have a look at these small changes to kickstart your weight loss and give them a try. You can try them all at once, one at a time, or select the ones that you feel are most appropriate to your overall lifestyle strategy.
1 – Avoid Skipping Meals You Usually Eat
There is a lot of debate as to whether skipping meals is a good idea. That said, when it comes to establishing changes you'll be able to keep up over the long-term for sustainable results, simply avoid skipping the ones you're already eating. You can change the foods you're choosing for those meals but don't skip them altogether because it will only make you hungrier and more inclined to overeat at other mealtimes. Don't play with your metabolism, enhance it!
2 – Drink Water Regularly
Drink water on a regular basis. This is a fantastic way to kickstart your weight loss because it is a natural body energizer and appetite suppressant.  When you drink water throughout the day, including before and during meals, you won't be as inclined to overeat due to hunger, and you'll keep up energy levels that might otherwise have slumped, sending you to seek out sugary treats.
3 – Go for a Walk
Many people avoid exercise – particularly cardio – because they say it makes them hungry and more inclined to eat. That might be true…at first. Start walking on a regular basis today. As it works its way into your routine, you'll discover that the hunger pangs start fading away, particularly if you eat on a relatively regular schedule.
4 – Get Quality Sleep
You might be surprised to discover that a nighttime sleep aid is one of your easiest ways to kickstart your weight loss. If you're not getting quality sleep on a regular basis, you're more likely to have a larger appetite, crave high-fat, high-calorie and high-sugar foods, and will be less energized to perform at your best during workouts (if you can get yourself to exercise at all).  Start with a great sleep at night and you'll have a far better advantage for sticking to your weight loss strategy.