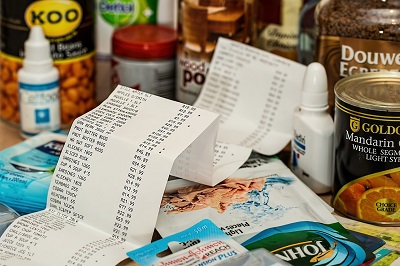 Healthy eating on a budget is possible, and it can be delicious, practical, and sustainable at the same time.
Healthy Eating on a Budget Really Can be Done!
Healthy eating on a budget can sound like an oxymoron as you peruse the aisles – and skyrocketing prices – at your local grocery store.  When money is tight (and who isn't feeling that pinch right now?) it can feel challenging to make sure you're always placing nutritious foods in your shopping cart.
However, with a few simple, straightforward tips and tricks, you can make sure you're still serving dishes you love without breaking the bank.
This can be hard to see while you take in the climbing prices of fruits, veggies and lean proteins – central components of any nutritious diet.
However, healthy eating on a budget does not mean that nutrition is out of your reach.  You will need to do a bit of planning before you shop, but keep in mind that the time you spend putting together your list will save you far more time throughout the rest of the week. You'll be saving time as you save money too.
5 Tips for Healthy Eating on a Budget that Make a Huge Difference
Follow these five tips and check out how much time and money you save every week. Suddenly, that grocery budget will stretch much further than you expected!
1 – Plan Your Meals
Wait! Before you click away, skip this step or even just roll your eyes, check out how straightforward this will be and how much easier – and more affordable – you'll make this part of your life.
Yes, the first – and possibly second – time you plan your meals, it will feel awkward and will take a bit of time. That said, this habit can develop very quickly and will save you a small fortune in wasted food and in smart shopping. This tip for healthy eating on a budget is often a life changer. Give it a try for just two weeks and see how much you save when you shop and how much easier it is to know what you're eating throughout the week.
Bonus tips:
Check sales first to see what recipes you know that use ingredients you can get for a deal.
Choose recipes with ingredients in common so you can buy larger quantities (which is typically cheaper) and reduce the risk of waste.
Select recipes you can make in a double batch so you can freeze portions for nutritious ready-made meals later on.
2 – Make a Shopping List
Once your meals are planned for the week, make a shopping list. Check which ingredients you already have, so you don't buy them unnecessarily. Note on the list how much of the ingredient you need, so you can feel confident that you're purchasing the right portions. Once you're in the store, stick to the list! Resist the urge to impulse shop.
3 – Buy Frozen Fruits and Veggies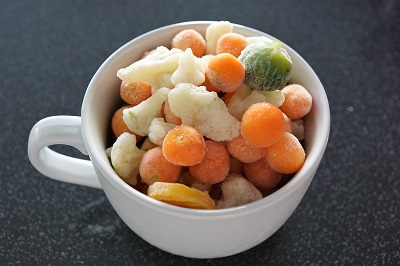 Frozen produce contains just as much nutrition as fresh, making them a great way to support healthy eating on a budget. Frozen fruits and veggies are not only typically cheaper, but they also last a lot longer, lowering the risk of wasted food. On top of that, many are already prepared before they're packaged, reducing your time at the cutting board.
4 – Shop Store Brands
Buying store brands or generic products can save between 20 percent and 30 percent off the cost of any given food. Items like olive oil, milk, frozen fruits and veggies, and many others are often far cheaper under store brand labels, and there is little to no difference in what you're getting. To be certain, check the ingredients label and nutrition facts chart to ensure you're not paying for added ingredients you don't want. Get to know which generic items give you the best bang for your buck and purchase them instead of paying into brand names.
5 – Try Growing a Veggie Garden
Growing your own vegetables and fruits is a wonderful way to save money and have the freshest and most nutritious foods on your plate. When it comes to healthy eating on a budget, nothing beats a tomato you picked right before serving it. While a yard is great for this, a few containers on a balcony or even a box in a sunny window with herbs and greens can make a difference.
Healthy Eating on a Budget is What Works for You
There are lots of other tips to help you with healthy eating on a budget, from coupon clipping to batch cooking, but the key is to do what works for you. Each of these tips can make a big difference. Combining them can help to ensure you always have delicious, nutritious meals on your plate.