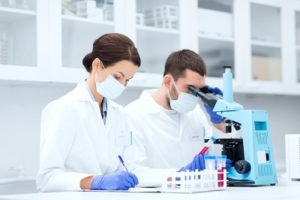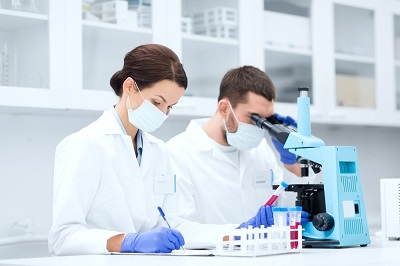 FENFAST 375 clinical studies conducted on each ingredient comprising the formula are an important part of your decision as to whether this diet pill is right for you. After all, it's all well and good to read about the benefits of the product, but you shouldn't have to blindly trust the claims. Instead, it's a great idea to have a look at what research published in peer-reviewed journals has to say about each meticulously selected substance on the ingredients list.
Why Read FENFAST 375 Clinical Studies on the Ingredients
If you are turning to a diet pill, then you want to know firsthand that it will work; and such is the case with FENFAST 375. The good news is that these days, there is a great deal of information out there to help you answer your most burning questions. For one, you want to know the science behind the product. At the very least, you want to understand what makes this diet pill effective and what ensures that it will work well. If you are turning to this diet pill, then you can rest assured that the research has been done and that this is a great way both to lose the weight and to keep it off for the long haul. So, let's take a look at the science.
It's important, as you think about the clinical studies and the science behind FENFAST 375, that you know what makes up this product. At the core of this particular diet pill are four active ingredients that help to make it effective, including:
These terms may not mean much to you, but clinical studies found that this combination of ingredients helps you to keep up your energy levels, maintain your focus and support up your metabolism, among other benefits. This is essential for taking the weight off and, more importantly, for keeping the weight off. You will also feel better due to the mood-enhancing agents. Therefore, these three key ingredients have proven effective.
Check the Facts
Some people may worry about developing a jittery feeling, particularly when they see caffeine on the list of ingredients. In clinical studies, however, it has been found that the ingredients making up the foundation of FENFAST 375 work well together in these quantities.  Though stimulants at any amount can cause people to experience side effects in individuals who are sensitive to them, healthy dieters using this product according to the directions on the package can typically avoid any unwanted symptoms.
The active ingredients provide benefits without strong severe effects. These benefits have been widely researched, so you can feel confident about using this product.
Another trustworthy fact about FENFAST 375 is that it helps to enhance focus, which many dieters find beneficial for keeping up with a new eating strategy. When you begin cutting calories for the purpose of losing weight, it can feel overwhelming to keep up with all the choices and tracking, especially on long days.  The energy boost and focus enhancement benefits of this diet pill make it easier to overcome those challenges.