Despite the fact that there are thousands of different weight loss capsules, caplets and tablets, the number of ingredients in diet pills that work is far fewer. Knowing this is important as it will remind you that you can't simply believe every claim you read.
How Do I Find A Diet Pill That Works for Me?
There are several things that you can do to help to make sure you'll choose the right product for yourself and that you will experience the types of effects you need in order to reach your weight loss goals. Among them are choosing a product from a reputable manufacturer, selecting a product made in a country with high quality standards and oversight, and that contains ingredients with clinical research to support the claims made by the company behind it.
There are many different ingredients in diet pills that work and the right ones for you depend on your ability to recognize the best ones and select the products that use them.
The Most Beneficial Ingredients in Diet Pills
The following are some of the top weight loss ingredients in diet pills with formulas that work:
Green Tea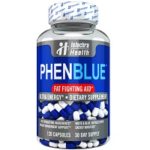 This naturally sourced ingredient contains catechins. These are a form of phytochemical that are associated with a wealth of different health benefits, including some that are highly appealing to dieters. According to scientific research, some of those benefits include reducing the production of body fat, increasing body fat burning and may even help to reduce the appetite of certain dieters. Therefore, when used in conjunction with a calorie reduced diet and regular activity level, this ingredient can complement a dieter's efforts nicely. Organic matcha green tea is a top ingredient in the PHENBLUE fat-fighting diet pill.
Conjugated Linoleic Acid (CLA)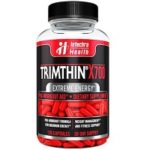 This substance is actually already present within the human body. That said, supplementing this ingredient from animal sources such as dairy and beef, can boost its natural effects on a person's ability to lose weight. Research has shown that CLA can increase the body's fat burning and may also improve cholesterol levels. Find CLA in complete hyper-thermogenic TRIMTHIN X700 energy formula.
TRIMTHIN® X700 – Learn How the EXTREME ENERGY Formula Works
Caffeine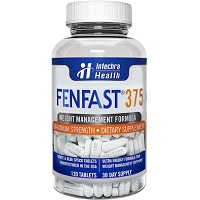 Though this ingredient is found in nature, it also goes by the chemical-sounding name: 1, 3, 7-trimethylxanthine. This is a common ingredient in many diet pills that work, as well as in foods such as chocolate, and beverages such as coffee and tea. In the right amount, this ingredient can help to boost the body's metabolism, increase energy levels and alertness and could even help to suppress the appetite. Among the leading formulas containing caffeine is FENFAST 375.
Green Coffee Bean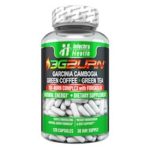 This natural extract is one of the most useful ingredients in diet pills because preliminary research suggests its chlorogenic acid content can prevent the body from accumulating any more fat, making it easier to lose without gaining. For an all-natural weight loss dieting support pill containing green coffee bean, give 3G BURN a try.
Any one of the above ingredients in diet pills will provide a benefit, but a combination of these is even better. Try to find a product containing these effective diet pill ingredients.
After all, when you want to bring your weight loss efforts to the next level, you want the best ingredients in the diet pills you choose.  This isn't an area where you want to mess around. Opt for a supplement that aligns with your goals and that will give you an advantage in the efforts you're making.  Think about it. The easier it is to take on healthy lifestyle changes, the greater the likelihood that you'll keep doing them.